First time visiting us?
Ngā Kākano Foundation provides a range of health and social services to Whānau in the Te Puke community. Our goal is to break down the barriers to accessing healthcare for everyone in our community. 
Free financial advice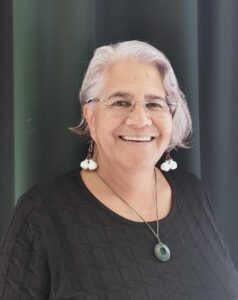 Runa Morrison and  Ngarui Grant from Bay Financial Mentors will be onsite one day a fortnight offering financial advice. This is a free service and they can help you with reducing costs, financial check ups and budgeting.
If you would like to make an appointment with Runa or Ngarui, please email your contact details to Runa at runa@bfm.org.nz or Ngarui at Ngarui@bfm.org.nz and they will be in touch. Next visit is Tuesday, August 22, 2023
Changes to prescription charges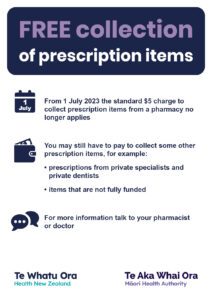 There's no longer a $5 collection charge to pick up most prescription items from your local pharmacy. This means most prescriptions will now be free for you to collect.
You may still have to pay to collect some prescription items, for example for medicines prescribed by private specialists and private dentists.
Collecting prescription items for children under 14 is already free.
We also do childhood immunisations!
Did you know we can do all your childhood immunisations in our clinic?
Immunisations ensure your child is fully immunised and protected as soon as possible. It takes a few months, and repeated doses of a vaccine for your little one to be fully protected.
Here are just some of the diseases that vaccinations will help protect your child against: diptheria, tetanus, polio, whooping cough (pertussis), pneumococcal, rotavirus, haemophilus influenzae type b, measles, mumps, rubella, chicken pox (varicella).
Some diseases like measles are highly contagious and usually mild, but can lead to serious complications – even in healthy kids.
Call us on 07 573 0660 to book your appointment today!
Nau mai, haere mai
Ngā Kākano Foundation Family Health Services & Medical Practice
Below are the most commonly accessed sections of our website. Existing Nga Kākano Patients can choose to make an appointment, request a repeat prescription, access our after-hours clinic or get a referral for one of the services we offer.
A Splash of Colour in Te Puke
Rangatahi mural made possible with the help of The Acorn Foundation NZ
Ngā Kākano Foundation are very grateful to have received funding from the Roy & Mary McGowan fund administered through Acorn Foundation to bring a splash of colour to Te Puke with our rangatahi mural. The project created a lot of interest in the community, with many commenting on how vibrant the colours are and how it lifts the appeal of our building.
The project enabled our rangatahi to have a creative outlet to add their influence to a part of their town in a constructive way. It is a project that was in the planning for a while, then was delayed by Covid, but this year, thanks to Acorn, this vision became a reality in 2023. The lead artist was Kalib Wallace of Aerosoul World, who designed and then supervised the rangatahi wit the help of our rangatahi team throughout the process. Our rangatahi had a wonderful time bringing our wall to life.
Our rangatahi team were also honoured to attend the 20th birthday celebrations of Acorn Foundation. Over 20 years they have funded a range of projects that have been of benefit to our people, our region, and our communities.
In celebration of those, photographer Alan Gibson photographed a range of those projects to showcase them in a visually dynamic exhibition in Tauranga which was unveiled as part of the celebrations on Tuesday, April 4th, 2023..
We are extremely proud that our rangatahi mural is featured in this exhibition. Once again from all of us ngā mihi nui to the Acorn team and the Roy and Mary McGowan fund that made our mural possible, and of course to our rangatahi and Kalib Wallace of @aerosoul_world for your talent and mahi to bring it to life. We are very grateful to you all. If you are in Te Puke, take a drive down Commerce Lane and check it out, it's pretty hard to miss!
Whānau Health & Wellbeing
Our mission is to make health services accessible to all members of our community
GP (General Practice) Services
Total care for your whānau with Ngā Kākano Foundation Doctors and Nurses.
Rangatahi Youth
Services
Helping our youth navigate health and other issues. Services for ages up to 18 years.
Tamariki Child Health Services
Giving our mokopuna the best start in life with support for your pēpi.
Mental Health &
Addiction Services
Recovery-orientated drug and alcohol service with early intervention.
Whānau Ora
Services
Our facilitators use traditional rongoā to make products used in Mirimiri treatments.
Koroua & Kuia
Services
Providing opportunities for our Kaumātua and Kuia to remain active and independent.
Diabetes Care &
Education Services
Addressing the challenges of living with diabetes through education and support.
Respiratory &
Asthma Services
Supporting Whānau and providing education on respiratory conditions.